Dot and dab walls are becoming an increasingly common type of wall in UK homes, especially in new builds and renovations of older properties. Dot and dab walls have many advantages, such as increased insulation value and speed of finishing. However there are few options for fixings for dot and dab walls, so it can be tricky when it comes to hanging or fixing items onto them.
What is a dot and dab wall and what makes it tricky to fix to?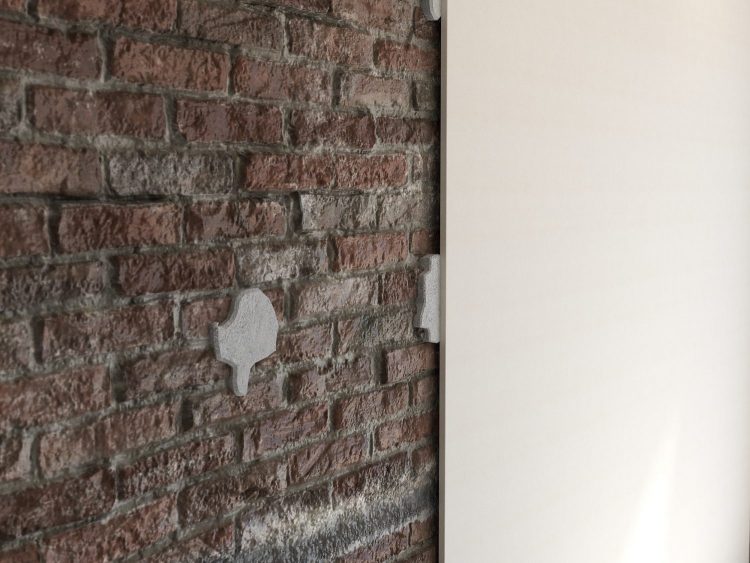 Dot and dab walls are typically solid walls, like brick or stone, with a layer of plasterboard fixed on top using "dabs" of adhesive. This creates a small cavity between the plasterboard and solid wall, typically spanning anything from 5-25mm.
This often presents a problem – plasterboard fixings can be too long or too deep to properly expand or set within the cavity, and solid wall fixings aren't usually long enough to fully secure into the solid wall beyond the cavity. Being able to use a fixing that secures into the solid wall will generally provide more strength in comparison to fitting solely to the plasterboard. However it is not always possible to reach the solid substrate behind.
Thankfully the market is now seeing some reliable, strong, high quality fixings especially designed for dot and dab walls. These fixings are long enough to span the gap and secure into the solid wall beyond, whilst offering support right out as far as the plasterboard surface.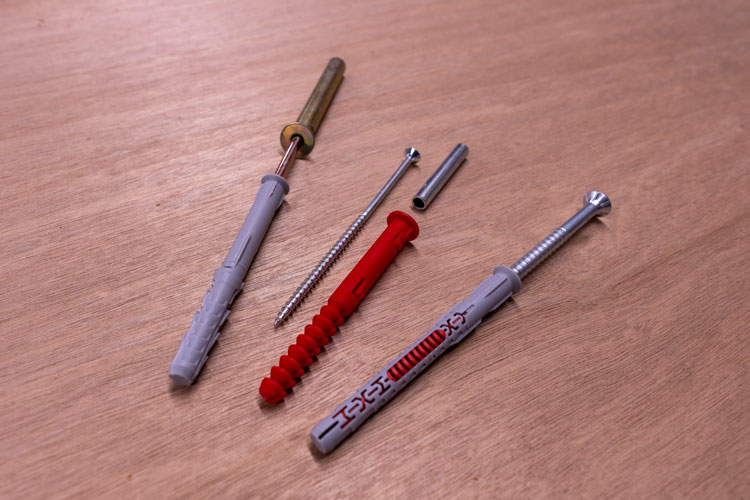 Fixing floating shelves to dot and dab walls
Our very own Multi-Wall Concealed Floating Shelf Bracket has a variation developed especially for dot and dab walls. This bracket can be used for floating shelves from 80mm-250mm deep, produced from any solid material that is at least 20mm thick.
The dot and dab floating shelf bracket has a 100mm long screw and 100mm long wall plug, which can span a cavity up to 25mm and provide a secure hold into the solid wall. Each shelf bracket provides up to 8kg of weight capacity.
Fixing TVs, radiators, wall units, boilers and other heavy items to dot and dab walls
The brand Corefix specialises in dot and dab wall fixings that are ideal for installing heavy, large items on dot and dab walls. They have two screw lengths of 100mm and 120mm, named the Corefix 100 and Corefix 120 respectively. Thanks to a reinforced steel core that fits around the thread and provides additional support through the cavity, each Corefix wall fixing provides up to 25kg weight capacity. Use them for installing a range of items such as boilers, radiators, wall cabinets/units, timber battens and more. There is also a Corefix 100 TV Fixing Kit available, especially for fixing wall mounted TVs and TV brackets.
Alternatively, fischer's DuoXpand range is also suitable for dot and dab walls. Part of the Duo Line range from fischer, the DuoXpand utilises a cleverly designed wall plug that will give increased expansion within the voids of the substrate. They offer a wide range of screw lengths starting from 80mm all the way up to 230mm. This makes them especially useful in constructional circumstances, for example, fitting door and window frames, steel plates and balustrades.
Summary
In our opinion, these are the best fixings available for dot and dab walls. If you are not sure which product would be most suitable for your installation, please do not hesitate to contact us.
If you're trying to identify your wall type, our What Type of Wall Do I Have? post may help.